Our values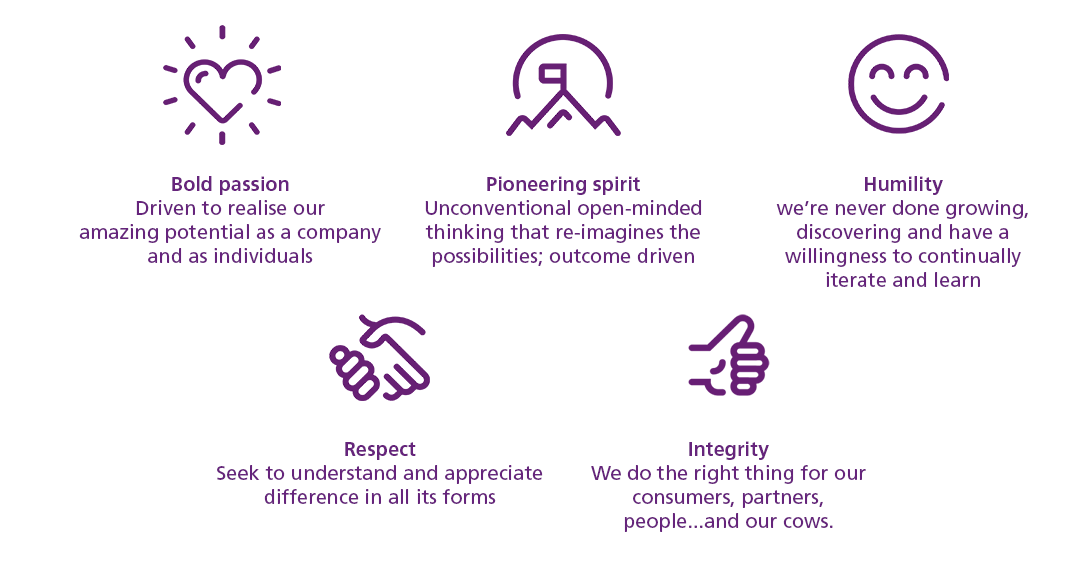 Building our sustainable future
Our integrated approach to building a sustainable business for the future recognises the needs and expectations of multiple stakeholders including our people, consumers, farmers, strategic partners and investors.
We continue to embed this within our organisation, and in the business activities we undertake every day.
We recognise we are at the early stages of this journey.
We are pleased with the progress we have made this year and know there is still much to do.